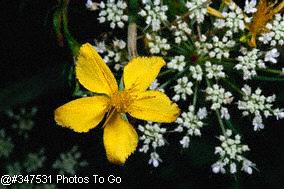 Transformational Healing with Soul Retrieval - connecting body, heart, soul and spirit:
Vedic Soul Retrieval, extends beyond our notions of "soul" from the western upbringing and viewpoint. Vedic Soul Retrieval opens many possibilities for shamanic healing that one may not recieve otherwise. Veda means "pure knowledge," and is recognized as the earliest recorded oral history of humankind. These cognitions of the great Rishi's were given by Great Spirit to help the people gain insight, healing and empowerment.
Vedic Soul Retrieval restores balance of the subtle energetic body as past traumas are released permitting replenishment of the soul and life force.
Soul Retrieval enables us to move forward and live our life in wholeness, self-empowerment, creativity and productivity without being held up in the past.
As needed, Vedic Soul Retrieval, is included in the initial series of in-person 5 Element - Plant Spirit Energy Healing treatments. The follow-up frequency of Vedic Soul Retrieval sessions may be a few weeks apart allowing sufficient time for re-integration of returned soul parts.
Vedic Soul Retrieval is available via remote sessions worldwide for clients who have had the initial series of in-person 5 Element - Plant Spirit Energy Healing treatments.
Testimonials from Soul Retrieval Clients:
"I am truly grateful to have the opportunity to benefit from your Soul Recovery healing work. I feel that now I am able to go forth in life with confidence free of any major negative attachments. I feel more myself each day. I am remembering smells that bring me back to when I was young, 5 years old, to when I felt really good about myself before feelings of not being good enough began. I want to thank you for helping me on my journey back to myself."
--- J.W. Public Healthcare Worker, New Westminster, BC.
"I experienced spontaneous Soul Retrieval during my nightime dreaming while recieving a series of Plant Spirit - Energy Healing sessions. This was followed by a very lucid experience of Soul Retrieval during your Shamanic Drumming Journeywork Circle. Thank-you for the ceremony you did for me. I really feel empowered."
--- M.V.G. Artist and Mother, New Westminster, B.C.
"After my first Plant Spirit Healing session which included Soul Retrieval I feel "filled up," more whole and joyful."
---E.K. University student, Vancouver, B.C.
"Soul Retrieval was included in several Plant Spirit Healing sessions with Jacob. After these sessions I felt that progressively parts of my self from my 30's, then my 20's returned to me. About 2 weeks after my 3rd or 4th session I had parts of my teenage self, that I had long forgotten come back to me (my sceptical nature, my rebeliousness, my daring, some of my wild self-desire to go out dancing). These parts of me were hidden or lost for so long in being a responsible adult (wife for 16 years, pet caretaker, teacher, my own art agent, workshop co-ordinator and gallery exhibition chairperson). I have really missed and needed those parts of my self. I didn't realize how important they were until I got them back. Paradoxically, now in mid-life everything has changed so drastically and in a sense my old self has died completely. I am now divorced and the desire to be more social is helpful. I also need to begin a new life for myself, so my skepticism and my daring of my teen self are welcome to be back now.
...After another Plant Spirit Healing and Soul Retrieval session I felt my baby self come back to me. The self that feels a part of the Divine, part of everything everywhere and everyone in all existence, the part of me and you that are all part of it all. It's an amazing feeling of divine unity, oneness, wholeness, peace, pure love and absolute acceptance of self.
...Since then I am more capable of seeing my life from the outside (outside of my body and outside of my personal life) in the sense of detachment. I am more able to see my life and situations clearly and get less upset and angry at myself and others."
--- W. E. Artist, Vancouver. BC.
"Thank-you for planting the seeds of my soul survival. It has been a year of major transformation. Only positive things are now happening and I am very happy for the first time in my whole life. I can now grieve the scars of unhappy times without them controlling me."
---U.E. Technician, Vancouver, BC.
Disclaimer: This information is educational to offer a gateway of understanding to the dimension of the Sacred through shamanic healing and is not intended to replace standard medical treatment or advice and is not intended to diagnose, treat, cure or prevent any disease. If you have a medical condition please consult your physician.
If you need additional information, or to schedule an in
-
person appointment, don't hesitate to e-mail by clicking on the following link:
jacobunger@shamanichealing.info