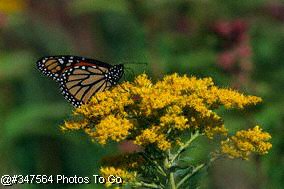 Transformational Counseling - connecting body, heart, soul and spirit:
For those who are ready to change limiting problems Transformation Counseling concretely addresses the desire for healing and enhanced spirituality. This medicine way is gentle and compassionate in dissolving problem behaviours rather than fighting them. What you resist persists.
Clients report their experience is that Transformation Counseling results in overcoming depression, healing of relationships, improving health, career advances, healing "problem" emotions that are overwhelming or limiting, gaining a choice about behaviours that are addictive or habitual, self-appreciation and self-esteem, more wholeness and balance, overcoming co-dependence, neutralizing fears and anxieties and developing an underlying sense of well-being.
With simplicity, clarity and directness Transformation Counseling has far reaching implications as a way to our heart of being. This is a profound way to experience in moments, the depth of our soulfulness, the essence of our being. This medicine way is a powerful, simple, and soft way to achieve higher states of love, peace and joy, inner harmony, infinite correlation, pure simplicity, pure silence within, our spontaneous creative centre.
Transformation Counseling turns limitations inside out, a way to experience yourself in a way you never dreamed possible. It takes us beyond assumed boundaries, into territories of the Self, a place of greater courage and love, into the wellspring of authenticity, our core of being, the pure qualities of beingness.
Gratitude to the ancient seers who cognized this natural medicine way, of how the natural elements, the forces of nature, manifest in the character traits of the people. And appreciation to those along the way who recognized this wisdom that helps the people overcome limitations.
Transformation Counseling is included in 5 Element - Plant Spirit Energy Healing treatment sessions.
Disclaimer: This information is educational to offer a gateway of understanding to the dimension of the Sacred through shamanic healing and is not intended to replace standard medical treatment or advice and is not intended to diagnose, treat, cure or prevent any disease. If you have a medical condition please consult your physician.
If you need additional information, or to schedule an in
-
person appointment, don't hesitate to e-mail by clicking on the following link:
jacobunger@shamanichealing.info